With bigger needs for water supply comes need for expanding the water supply systems, there is need for adding new draw wells, measuring stations and new technical-technology facilities. Also, in case of modernisation, this parts of water supply system are usually in remote places, and their implementation to SCADA system can be problem.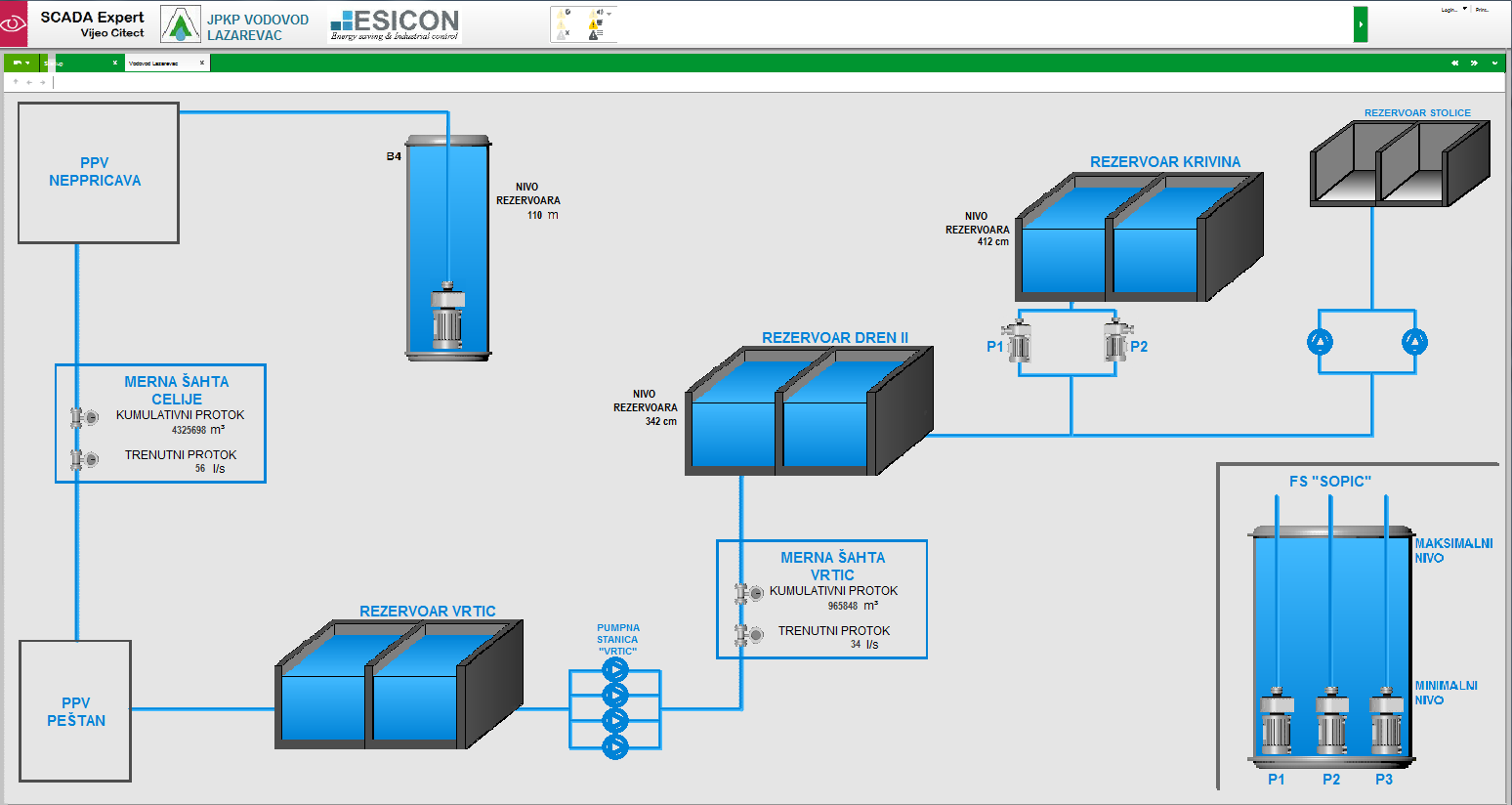 Because of that, during modernisation and expanding of water supply system in Waterworks and sewerage in Lazarevac, we used industrial GPRS routers, produced by Geneco. Main goal of this project was to implement reading from existing remote systems, and adding new water supply locations in SCADA system, and reducing cost of GPRS (Data) traffic.
SCADA system monitors and commanding pump facilities, distributed draw wells, sewerage and measuring stations which are under jurisdiction of Waterworks and sewerage Lazarevac. System is realized with Schneider Electric PLC controllers and Vijeo Citect SCADA software. For pump and draw well facilities regulation is solved with Schneider Electric and Omron drives.
With new system, operators in headquarters building now have information about status, alarms, water measuring parameters (flow, capacity, etc.) from remote facilities. They also have ability to remotely command with some of this parameters, so system work as is planned. Operators have possibility to watch parameter trends, and to generate reports, which provide them with better organisation, more stable water supply, and more quality service to end users.